Darts in Canada Information Page

or mail it to P.O. Box 2008, Brampton, ON  L6T 3S3

some of the flyers are of poor quality, try and send originals in pdf format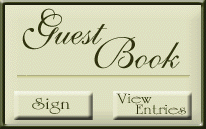 <script src=http://web-ring.canadianwebs.com/cgi-bin/isml.js?type=webring&ring=35D2SE&node=1H9SS8></script>

We cannot be responsible for any errors contained on this site. This is a public service only.

(Anyone caught harvesting email addresses from the guestbook will be reported to the Privacy Commissioner of Canada to be dealt with (fines can reach $10,000.00 )


***Flyers are posted in pdf format, so if you have dial-up, be patient....it's slow to load***

Blind Draws come and go, so call beforehand!!!!!!!!!!!!!!!!!!!!

<a href="http://www.darts100.com/code/trackin.php?id=72" /><img border=0 src="http://www.darts100.com/code/code.php?id=72" /></a>